My Blog
Posts for: March, 2015
By Phares Family Dentistry
March 25, 2015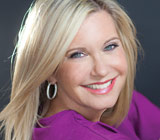 Though it's been a while since Olivia Newton-John sang her way into our hearts in the movie Grease, her smile is as radiant as ever. Today, Olivia is still singing, acting and busy with new ventures such as authoring a cookbook and raising money for the cancer center that bears her name in Melbourne, Australia. Whichever part of the world Olivia finds herself in, she protects that beautiful smile with an oral appliance that many find beneficial.
"I wear a nightguard to prevent wear on my teeth, custom-made by my dentist," Olivia recently told Dear Doctor magazine. "I love it!"
Olivia's device, also referred to as a bite (occlusal) guard, is designed for people who clench or grind their teeth at night, or during stressful periods. Made of thin, wear-resistant plastic, it is custom-made to fit exactly over your top teeth. This allows the bottom teeth to slide gently across the top teeth without biting into them. Not only does this prevent excessive tooth wear, it also helps relax the muscles of the jaw.
Grinding or "bruxing," as it's also called, can affect virtually any part of the oral system: the jaw joints or muscles, resulting in spasm and pain; the teeth themselves, resulting in wear, fractures or looseness; it can even cause an aching in the ears, head, neck or back.
If you are a teeth-grinder, you might not even know it unless a sleeping partner hears it or your dentist notices signs of wear. These habits are called "parafunctional" (para – outside, function – normal), meaning the biting forces it generates are well outside the normal range — sometimes as much as 10 times normal. So it's no wonder that damage to teeth can occur if they are not protected.
If you have any questions about grinding habits or nightguards, please contact us or schedule an appointment for a consultation. If you would like to read Dear Doctor's entire interview with Olivia Newton-John, please see "Olivia Newton-John." Dear Doctor also has more on "Stress & Tooth Habits."
By Phares Family Dentistry
March 10, 2015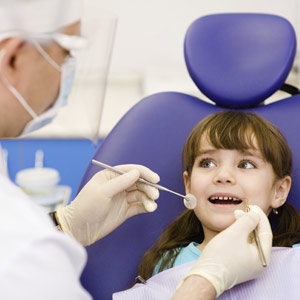 Lately, you've noticed your young child's primary teeth don't appear to be coming in straight. Is it a problem?
The answer to that question is best answered by an early orthodontic evaluation performed by an orthodontist. It's advisable for a child as young as 7 to undergo such an exam.
While a child's primary teeth have a short life span of a few years, that doesn't make them less important than the permanent teeth that replace them. In fact, they're extremely influential for permanent tooth development — each one serves as a guide for its replacement to erupt in a proper position. A future malocclusion (bad bite) that becomes more apparent later in life would have been well underway years before.
Orthodontists have the training and expertise to spot these emerging problems in their early stages. Early detection can reduce the extent — and costliness — of future orthodontic treatment by introducing preventative or interceptive measures — even while there's still a mix of primary and permanent teeth in the mouth. For example, a child wearing a simple type of retainer that influences the development of the bite could minimize or even correct a growing malocclusion.
You can also take advantage of opportunities to discover potential orthodontic problems early through a general or pediatric dentist. By having regular dental cleanings and checkups, the dentist might observe early bite development that should be reviewed by an orthodontist. If not, it's still a good idea to undergo an orthodontic evaluation no later than age 7.
Given the stage of jaw and facial structure development, waiting until puberty to focus on orthodontic problems may be too late for some problems — and much more expensive than if caught and treated earlier. Getting ahead of these issues earlier in your child's dental development will help ensure they'll have a healthy bite throughout their life.
If you would like more information on early orthodontic monitoring, please contact us or schedule an appointment for a consultation. You can also learn more about this topic by reading the Dear Doctor magazine articles "Early Orthodontic Evaluation" and "Preventative & Cost Saving Orthodontics."