My Blog
Posts for: August, 2016
By Phares Family Dentistry
August 24, 2016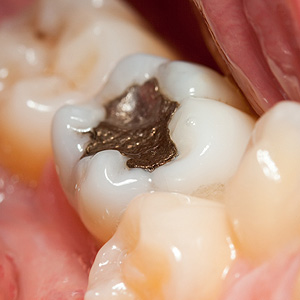 With all the new tooth-colored fillings for cavities, it's easy to overlook metal amalgam. While this mainstay of dental care for over a century might not be as attractive as composite resins or glass and resin ionomers, it still has the advantage of strength and durability.
Amalgam is a stable metal alloy usually made up of silver, tin, copper and mercury. The metals are proportioned and mixed precisely to guard against "free" mercury molecules, which could pose a health hazard. The mixture is pliable at first, but then sets hard once molded into the prepared area of the tooth.
Besides strength, amalgam's other advantages include low cost, high resistance to wear and biocompatibility (not toxic to the body or allergy-producing). At the same time, it can require more tooth structure removal to accommodate a filling and cause higher sensitivity to temperature for a while after installation. Its main disadvantage, however, is appearance — it's now considered unacceptable from an aesthetic point of view to use it in visible areas like the front teeth.
Because of this, materials resembling natural tooth color are coming into vogue, especially as their strength improves. Still, dental amalgam continues to play a useful role, especially in less visible back teeth with higher chewing forces.
One past concern about dental amalgam is the inclusion of mercury in the alloy. As mentioned before, mercury is hazardous in a "free" form when not knit microscopically with other metals; as such it can emit a vapor that could enter the bloodstream and damage the nervous system. But after several studies by various organizations, the American Dental Association has concluded amalgam's precise mixture prevents the mercury from taking this form: although some vapor is given off during chewing it's far too low in concentration to pose any danger.
Dental amalgam continues to be an effective choice for fillings. Whether it's the right choice for you will depend on the type and location of a tooth to be filled, and whether durability is a higher concern than appearance. If we do recommend an amalgam filling, you can be assured it's a safe and lasting choice.
If you would like more information on your choices for dental fillings, please contact us or schedule an appointment for a consultation. You can also learn more about this topic by reading the Dear Doctor magazine article "Silver Fillings — Safe or Unsafe?"
By Phares Family Dentistry
August 09, 2016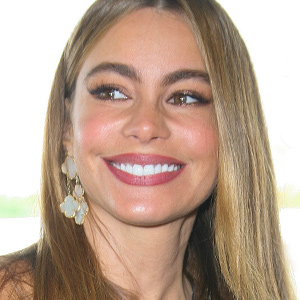 A woman as gorgeous and funny as Sofia Vergara surely planned to be a model and actress from the get-go, right? Wrong! Sofia's first career choice actually was to be… a dentist! That's right, the sexy star of TV's Modern Family actually was only two semesters shy of finishing a dental degree in her native Columbia when she traded dental school for the small screen. Still, dental health remains a top priority for the actress and her son, Manolo.
"I'm obsessed," she recently told People magazine. "My son thinks I'm crazy because I make him do a cleaning every three months. I try to bribe the dentist to make him to do it sooner!"
That's what we call a healthy obsession (teeth-cleaning, not bribery). And while coming in for a professional cleaning every three months may not be necessary for everyone, some people — especially those who are particularly susceptible to gum disease — may benefit from professional cleanings on a three-month schedule. In fact, there is no one-size-fits-all approach to having professional teeth cleanings — but everyone needs this beneficial procedure on a regular basis.
Even if you are meticulous about your daily oral hygiene routine at home, there are plenty of reasons for regular checkups. They include:
Dental exam. Oral health problems such as tooth decay and gum disease are much easier — and less expensive — to treat in the earliest stages. You may not have symptoms of either disease early on, but we can spot the warning signs and take appropriate preventive or restorative measures.
Oral cancer screening. Oral cancer is not just a concern of the middle aged and elderly — young adults can be affected as well (even those who do not smoke). The survival rate for this deadly disease goes up tremendously if it is detected quickly, and an oral cancer screening is part of every routine dental visit.
Professional teeth cleaning. Calcified (hardened) dental plaque (tartar or calculus) can build up near the gum line over time — even if you brush and floss every day. These deposits can irritate your gums and create favorable conditions for tooth decay. You can't remove tartar by flossing or brushing, but we can clear it away — and leave you with a bright, fresh-feeling smile!
So take a tip from Sofia Vergara, and don't skimp on professional cleanings and checkups. If you want to know how often you should come in for routine dental checkups, please contact us or schedule an appointment for a consultation. You can learn more in the Dear Doctor articles "Dental Hygiene Visit" and "Dental Cleanings Using Ultrasonic Scalers."