My Blog
Posts for: October, 2017
By Phares Family Dentistry
October 28, 2017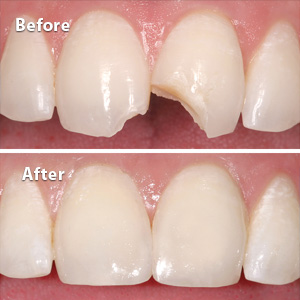 You have a winning smile except for one small flaw — one of your front teeth is chipped. In functional terms the defect is insignificant: your tooth is healthy and can still do its job. But with regard to your smile that chip is like a smudge on a masterpiece painting: it stands out — and not in a good way.
The good news is you have options to repair the chip and vastly improve your appearance. One option is to bond a custom porcelain veneer to the outside of the tooth to cover the chip. But that would also mean removing a slight bit of tooth enamel so the veneer won't appear too bulky. Although not as much as with a crown, the alteration still permanently affects the tooth — it will always require a restoration of some kind.
There's another choice that doesn't involve removing any of your enamel: composite resin. This treatment is a mixture of materials with a glass-like binder in liquid form that we apply to a tooth in successive coats. As we build up the layers we can match the tooth's shape, texture and various shades of its natural color. We're able to fill in the defect and make the tooth appear as natural as possible.
Unlike porcelain restorations, composite resins don't require a dental lab or a period of weeks to prepare. We can transform your simile in our office in as little as one visit.
Composite resin isn't the answer for every tooth defect. Teeth that have become worn, fractured or have undergone a root canal treatment are best treated with a porcelain restoration such as a veneer or crown. But where the defect is relatively minor, composite resin may be the answer.
To learn if you can benefit from a composite resin restoration, you'll need to undergo a dental exam. If we determine you're a candidate, we can use this state-of-the-art dental material to make your teeth look flawless.
If you would like more information on composite resins, please contact us or schedule an appointment for a consultation. You can also learn more about this topic by reading the Dear Doctor magazine article "Artistic Repair of Front Teeth with Composite Resin."
By Phares Family Dentistry
October 13, 2017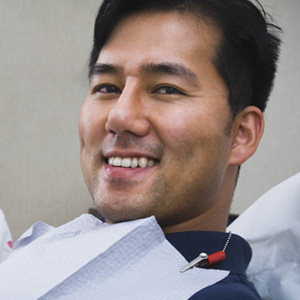 The next time you visit your dentist you might see an item quite different from the other dental instruments and equipment in the office: a blood pressure cuff. Checking blood pressure is becoming a more common occurrence in dental offices across the country.
Abnormal blood pressure and some of the medications used to treat it are often a factor in some dental procedures, particularly if anesthesia is involved. But your dentist may also check your blood pressure for another reason: dental visits represent another avenue to screen for this condition that increases the risk of serious health problems.
Undiagnosed high blood pressure is a prevalent but often "silent" problem because the early stages of the condition may not display any symptoms. Many people first become aware they have an issue only after a blood pressure check at their family doctor, pharmacy or a health fair, for example. Otherwise, they could go months, even years without this vital knowledge about their health.
But while people may only visit their doctor once a year (or less) many see their dentist much more often, even twice a year, for routine cleanings and checkups. Including blood pressure screenings as a routine part of dental treatment could alert patients to a potential issue much earlier than their next doctor's visit.
In fact, one study published in the Journal of the American Dental Association looked at a group of dental patients with no reported heart disease risk and who had not seen a doctor in the twelve months before their dental visit. During their visit their blood pressure was checked. Of those then referred to a physician for an abnormal reading, 17% learned for the first time they had an increased risk of cardiovascular disease.
It's estimated about 80 million Americans have some form of cardiovascular disease and many don't even know it. Diagnosing and controlling high blood pressure is a key factor in treating these life-threatening conditions. And many dentists are joining the fight by making this simple screening method a part of their dental care services.
If you would like more information on blood pressure screening, please contact us or schedule an appointment for a consultation. You can also learn more about this topic by reading the Dear Doctor magazine article "Monitoring Blood Pressure: What you don't know can hurt you."