My Blog
Posts for: May, 2021
By Phares Family Dentistry
May 12, 2021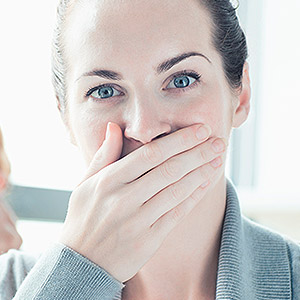 Unless you're 6 years old and on speed dial with the Tooth Fairy, a loose tooth isn't a good feeling. It's also a sign something is wrong in your mouth. If you don't take prompt action, you may lose that tooth for good.
To begin with, teeth are held in place by an elastic tissue known as the periodontal ligament. The ligament lies between the tooth and bone and attaches to both through tiny fibers. The thing to note about the ligament is that it does allow for tooth movement, which serves as a "shock absorber" against the forces generated while biting and chewing.
But that movement is normally so slight, you won't perceive it. If you do, chances are there's a problem with the ligament attachment, which may have been damaged due to trauma or disease.
A hard blow to the face could certainly damage both the teeth and their attachments. But it can also happen if one tooth extends out farther than the rest and absorbs more stress during chewing. You could encounter similar damage if you attempt DIY orthodontics or wear tongue jewelry.
The more common source of ligament damage, though, is periodontal (gum) disease, usually caused by dental plaque, a thin film of bacteria and food particles left on tooth surfaces. If not treated, the infection can advance deeper into the gum tissues (and eventually the supporting bone), causing the ligaments to weaken and detach. In fact, a loose tooth is often a sign of well-advanced gum disease.
If you notice a loose tooth, you should make an appointment with us as soon as possible. Our first step is to ascertain the underlying cause and initiate any needed treatment. We may also want to splint a loose tooth to adjacent teeth to prevent excessive movement while the ligaments heal and reform their attachment to the tooth.
There will be times when a loose tooth is beyond repair. In that case, it may be best to remove the tooth and install a life-like replacement like a dental implant. But that's not inevitable. If at all possible and practical, we'll try to save your loose tooth.
If you would like more information on loose permanent teeth, please contact us or schedule an appointment for a consultation. You can also learn more about this topic by reading the Dear Doctor magazine article "When Permanent Teeth Become Loose."
By Phares Family Dentistry
May 02, 2021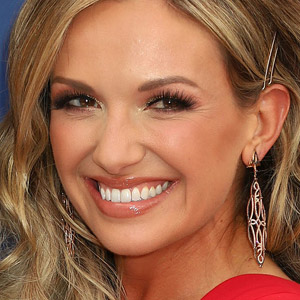 Performing for an awards show is a quite a feather in an entertainer's cap. So, up-and-coming country music star Carly Pearce was obviously excited when she gained a slot on last November's Country Music Awards. But an accident a couple of weeks before the event almost derailed her opportunity when she fell and knocked out two of her front teeth.
Fortunately, Pearce took quick action and, thanks to a skilled dental and medical team, was able to put her mouth back together before the show. Those watching her perform her hit single, "I Hope You're Happy Now," as she smiled broadly would never have known otherwise about her traumatic emergency if she hadn't spilled the beans.
Orofacial injuries can happen to anyone, not just entertainers. You or someone you love could face such an injury from a motor vehicle accident, hard sports contact or, like Pearce, a simple slip and fall. But if you also act quickly like Pearce, you may be able to minimize the injury's long-term impact on dental health and appearance.
Here are some guidelines if you suffer a dental injury:
Collect any tooth fragments. Dental injuries can result in parts of teeth—or even a whole tooth—coming out of the mouth. It may be possible, though, to use those fragments to repair the tooth. Try to retrieve and save what you can, and after rinsing off any debris with cold water, place the fragments in a container with milk.
Re-insert a knocked-out tooth. You can often save a knocked-out tooth by putting it back in its socket as soon as possible. After cleaning off any debris, hold the tooth by its crown (never the root) and place it back in the empty socket. Don't fret over getting it in perfectly—your dentist will assist its placement later. Place a piece of clean cloth or cotton over the tooth and have the injured person bite down gently but firmly to hold it in place.
See the dentist ASAP. You should immediately see a dentist if any tooth structure has been damaged, or if a tooth is loose or has been moved out of place. If you're not sure, call your dentist to see if you should come on in or if you can wait. If a dentist is not available, go immediately to an emergency room or clinic. With many dental injuries, the longer you wait, the more likely the teeth involved won't survive long-term.
A dental injury could happen in a flash, with consequences that last a lifetime. But if, like Carly Pearce, you take prompt action and obtain necessary dental care, you could save an injured tooth—and the smile that goes with it.
If you would like more information about dental injuries, please contact us or schedule a consultation. To learn more, read the Dear Doctor magazine article "The Field-Side Guide to Dental Injuries."