My Blog
Posts for tag: medicine
By Phares Family Dentistry
January 18, 2019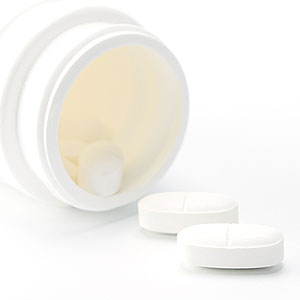 Like other healthcare providers, dentists have relied for decades on the strong pain relief of opioid (narcotic) drugs for patients after dental work. As late as 2012, doctors and dentists wrote over 250 million prescriptions for these drugs. Since then, though, those numbers have shrunk drastically.
That's because while effective, drugs like morphine, oxycodone or fentanyl are highly addictive. While those trapped in a narcotic addiction can obtain drugs like heroine illicitly, a high number come from prescriptions that have been issued too liberally. This and other factors have helped contribute to a nationwide epidemic of opioid addiction involving an estimated 2 million Americans and thousands of deaths each year.
Because three-quarters of opioid abusers began their addiction with prescription pain medication, there's been a great deal of re-thinking about how we manage post-procedural pain, especially in dentistry. As a result, we're seeing a shift to a different strategy: using a combination of non-steroidal anti-inflammatory drugs (NSAIDs), particularly ibuprofen and acetaminophen, instead of a prescribed narcotic.
These over-the-counter drugs are safer and less costly; more importantly, though, they don't have the high addictive quality of an opioid drug. A 2013 study published in the Journal of the American Dental Association (JADA) showed that when two NSAIDs were used together, the pain relief was greater than either drug used individually, and better than some opioid medications.
That's not to say dentists no longer prescribe opioids for pain management following dental work. But the growing consensus among dental providers is to rely on the double NSAID approach as their first-line therapy. If a patient has other medical conditions or the NSAIDs prove ineffective, then the dentist can prescribe an opioid instead.
There's often hesitancy among dental patients on going this new route rather than the tried and true opioid prescription. That's why it's important to discuss the matter with your dentist before any procedure to see which way is best for you. Just like you, your dentist wants your treatment experience to be as pain-free as possible, in the safest manner possible.
If you would like more information on how dentists are safely managing pain in dental care, please contact us or schedule an appointment for a consultation.
By Phares Family Dentistry
February 18, 2018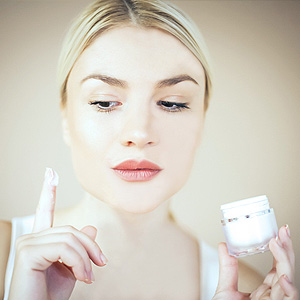 The red, scaly rash suddenly appearing on your face doesn't cause you much physical discomfort, but it's still embarrassing. And to make matters worse treating it as you would other skin ailments seems to make it worse.
Your ailment might be a particular skin condition known as peri-oral dermatitis. Although its overall occurrence is fairly low (1% or less of the population worldwide) it seems to be more prevalent in industrialized countries like the United States, predominantly among women ages 20-45.
Peri-oral dermatitis can appear on the skin as a rash of small red bumps, pimples or blisters. You usually don't feel anything but some patients can have occasional stinging, itching or burning sensations. It's often misidentified as other types of skin rashes, which can be an issue when it comes to treatment.
Steroid-based ointments that work well with other skin ailments could have the opposite effect with peri-oral dermatitis. If you're using that kind of cream out of your medicine cabinet, your rash may look better initially because the steroid constricts the tiny blood vessels in the skin. But the reduction in redness won't last as the steroid tends to suppress the skin's natural healing capacity with continued use.
The best treatment for peri-oral dermatitis is to first stop using any topical steroid ointments, including other-the-counter hydrocortisone, and any other medications, lotions or creams on it. Instead, wash your skin with a mild soap. Although the rash may flare up initially, it should begin to subside after a few days.
A physician can further treat it with antibiotic lotions typically containing Clindamycin or Metronidazole, or a non-prescription, anti-itch lotion for a less severe case. For many this clears up the condition long-term, but there's always the possibility of relapse. A repeat of this treatment is usually effective.
Tell your dentist if you have recurring bouts of a rash that match these descriptions. More than likely you'll be referred to a dermatologist for treatment. With the right attention—and avoiding the wrong treatment ointment—you'll be able to say goodbye to this annoying and embarrassing rash.
If you would like more information on peri-oral dermatitis, please contact us or schedule an appointment for a consultation.