My Blog
Posts for tag: tooth decay
By Phares Family Dentistry
April 02, 2020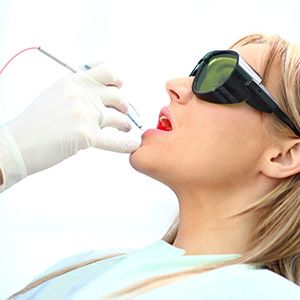 Advanced tooth decay is a serious dental problem that can threaten an affected tooth's survival. But for decades now dentists have reliably used root canal treatment to better a decayed tooth's odds. This routine procedure performed with dental drill and special hand tools removes infected tissue inside a tooth and replaces the voids with a filling to prevent future infection.
But now there's a new way to perform a root canal—with a surgical laser. Lasers, amplified and focused light beams, aren't new to healthcare—they're an integral feature of many routine medical treatments and surgeries. But their use is relatively new to dentistry, and to endodontics (treating the interior of teeth) in particular.
Lasers can be used in root canal treatment to perform a number of tasks. They can remove diseased tissue and other debris from the innermost tooth pulp. They can be used to clean and shape root canal walls in preparation for filling. And they can also be used to soften and mold the filling material to fit more precisely within a tooth's particular root canal network.
Although laser-assisted root canal therapy isn't yet widespread, laser's limited use to date has given us a fair picture of both their advantages and disadvantages. As with other medical laser applications, lasers are very precise in removing diseased tissue without too much disruption of healthy tissue. There's less need for anesthesia than with dental drills, and lasers are a lot less noisy and jarring. Patients by and large experience less bleeding, as well as less discomfort or infection afterward.
But because laser light can only travel in a straight line, they're difficult to use in many tightly curved root canals. In these cases, the traditional methods are better suited, although a laser can be used in conjunction with other tasks. Temperature with lasers must also be carefully managed lest the high heat that's often generated damages natural tissues.
Although lasers won't be replacing traditional treatment methods for decayed teeth in the foreseeable future, there's hope they'll become more commonplace as technology and techniques continue to advance. Lasers can only improve what already is an effective means of saving teeth.
If you would like more information on treatments for advanced tooth decay, please contact us or schedule an appointment for a consultation. You can also learn more about this topic by reading the Dear Doctor magazine article "Laser-Assisted Root Canal Treatment."
By Phares Family Dentistry
April 08, 2019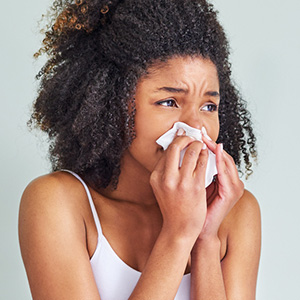 Each year thousands of people develop sinus infections from various causes. But there's one cause for sinusitis that might surprise you—tooth decay.
Tooth decay begins when the acid produced by oral bacteria erodes a tooth's enamel protection to create a small hole or cavity. Left untreated, the infection can move into the inner pulp of the tooth and tiny passageways leading to the roots called root canals. The decay can then infect and break down the structure of the supporting jawbone.
This could affect the sinus cavities, hollow air-filled spaces in the upper portion of the face. The maxillary sinus in particular sits behind the cheek bones just above the upper jaw. Tooth roots, particularly in back teeth, can extend quite near or even poke through the floor of the maxillary sinus.
If decay affects these roots, the bone beneath this floor may begin to break down and allow the bacterial infection to enter the sinus. We call this particular kind of sinus infection maxillary sinusitis of endodontic origin (MSEO), "endodontic" referring to the interior structure of teeth.
While advanced decay can show symptoms like pain or sensitivity with certain hot or cold foods, it's also possible to have it and not know it directly. But a recurring sinus infection could be an indirect indication that the root of your suffering is a deeply decayed tooth. Treating the sinus infection with antibiotics won't cure this underlying dental problem. For that you'll need to see a dentist or an endodontist, a specialist for interior tooth issues.
The most common way to treat deep tooth decay is with root canal therapy. In this procedure, the dentist enters the decayed tooth's pulp (nerve chamber) and root canals and removes the diseased tissue. They will then fill the empty pulp and root canals with a special filling and seal the tooth to prevent future infection. The procedure stops the infection and saves the tooth—and if you have MSEO, it eliminates the cause of the sinus infection.
So, if you're suffering from chronic sinus infections, you might talk with your dentist about the possibility of a tooth infection. A thorough examination might reveal a decayed tooth in need of treatment.
If you would like more information on how dental problems can affect your overall health, please contact us or schedule an appointment for a consultation.
By Phares Family Dentistry
June 17, 2016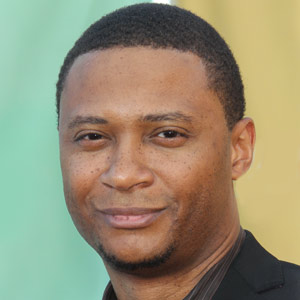 Cavities can happen even before a baby has his first piece of candy. This was the difficult lesson actor David Ramsey of the TV shows Arrow and Dexter learned when his son DJ's teeth were first emerging.
"His first teeth came in weak," Ramsey recalled in a recent interview. "They had brown spots on them and they were brittle." Those brown spots, he said, quickly turned into cavi­ties. How did this happen?
Ramsey said DJ's dentist suspected it had to do with the child's feedings — not what he was being fed but how. DJ was often nursed to sleep, "so there were pools of breast milk that he could go to sleep with in his mouth," Ramsey explained.
While breastfeeding offers an infant many health benefits, problems can occur when the natural sugars in breast milk are left in contact with teeth for long periods.  Sugar feeds decay-causing oral bacteria, and these bacteria in turn release tooth-eroding acids. The softer teeth of a young child are particularly vulnerable to these acids; the end result can be tooth decay.
This condition, technically known as "early child caries," is referred to in laymen's terms as "baby bottle tooth decay." However, it can result from nighttime feedings by bottle or breast. The best way to prevent this problem is to avoid nursing babies to sleep at night once they reach the teething stage; a bottle-fed baby should not be allowed to fall asleep with anything but water in their bottle or "sippy cup."
Here are some other basics of infant dental care that every parent should know:
Wipe your baby's newly emerging teeth with a clean, moist washcloth after feedings.
Brush teeth that have completely grown in with a soft-bristled, child-size toothbrush and a smear of fluoride toothpaste no bigger than a grain of rice.
Start regular dental checkups by the first birthday.
Fortunately, Ramsey reports that his son is doing very well after an extended period of professional dental treatments and parental vigilance.
"It took a number of months, but his teeth are much, much better," he said. "Right now we're still helping him and we're still really on top of the teeth situation."
If you would like more information on dental care for babies and toddlers, please contact us or schedule an appointment for a consultation. You can also learn more by reading the Dear Doctor magazine articles "The Age One Dental Visit" and "Dentistry & Oral Health for Children."